Upcoming Events
I regularly attend local art shows and events. (Bucks, Herts, Beds, Oxon). If you would like me to consider taking a stall or showing at your event please get in touch.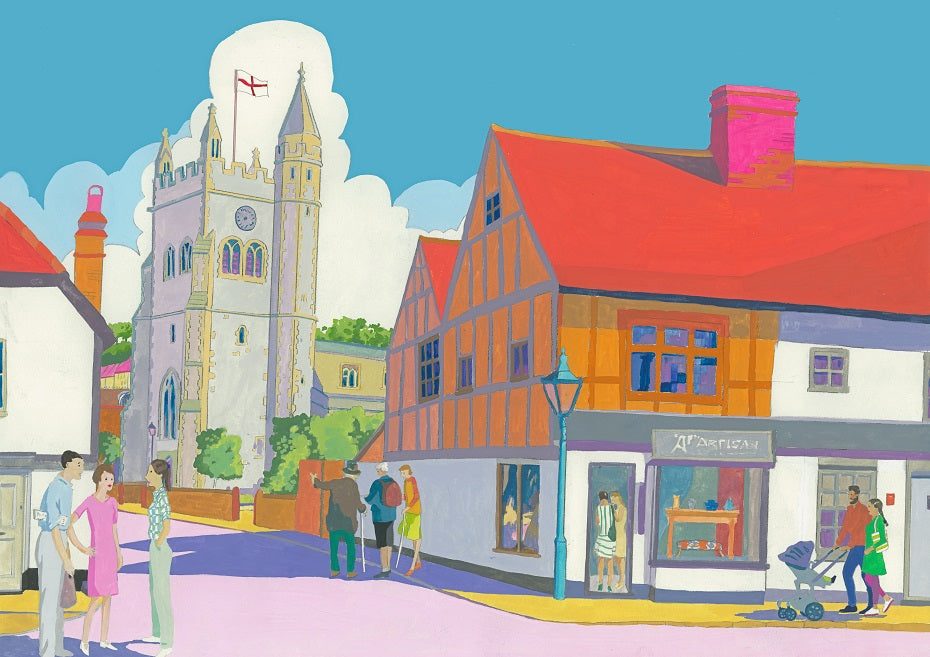 Old Amersham Heritage Day
Come down for a day of family activities including classic cars, fairground rides, traction engines and hundreds of stalls lining the historic high street.
Find me here where I will be displaying a selection of Amersham prints and other local art.
10/09/23
11:30am - 17:30pm
Amersham Heritage Day
Conversations on the Common
I will be participating in this joint-art-exhibition with other local artits & ceramicists.
Little Gaddesden Art Club
On Saturday 11th Nov, join us for this one-day exhibition in Little Gaddesden Villiage Hall at 10:30am - 4pm.
Refreshments & lunch available.
I will be displaying this originial painting 'In The Deep Midwinter' which depicts the road between Nettleden and Little Gaddesden.
Berkhamsted School Michaelmas Fair
Find me in The Dean's Hall with my original artwork, signed prints, and cards of the school.
Castle Campus, Castle Street, Berkhamsted
Saturday 18/11/23
12-4pm
Ashlyns Craft Fair
I will be displaying a wide range of my work in Ashlyns School Hall for the Christmas crat fair.
Come up for lunch and browse the halls packed with local art & craft stalls.
Sunday 19th November 2023
Tring Together Christmas Festival
Find me inside The High St Baptist Church foyer displaying a range of Tring and local prints and christmas cards. 3-8pm
Past events
Here are a selection of events that I have taken part in dating all the way back to 2014 when I first began my work in gouache.
Art in the Nave
For my fifth year displaying at 'Art in the Nave' I will be selling a selection of signed prints, cards, books & homewear.
Join us for coffee & cake while you browse crafts including textiles, jewellery, ceramics and glasswork. As well as a wide range of paintings from local artists while supporting this annual charity event.
26/08/23 - 28/08/23
Art in the Nave
Pinner Sketch Club Exhibition
I will be showing two original artworks, one as shown 'The Queens Head Pinner' and the other of Fortnum & Mason.
I will also be selling cards at this annual event in Pinner Church hall from 12/08 - 26/08/23.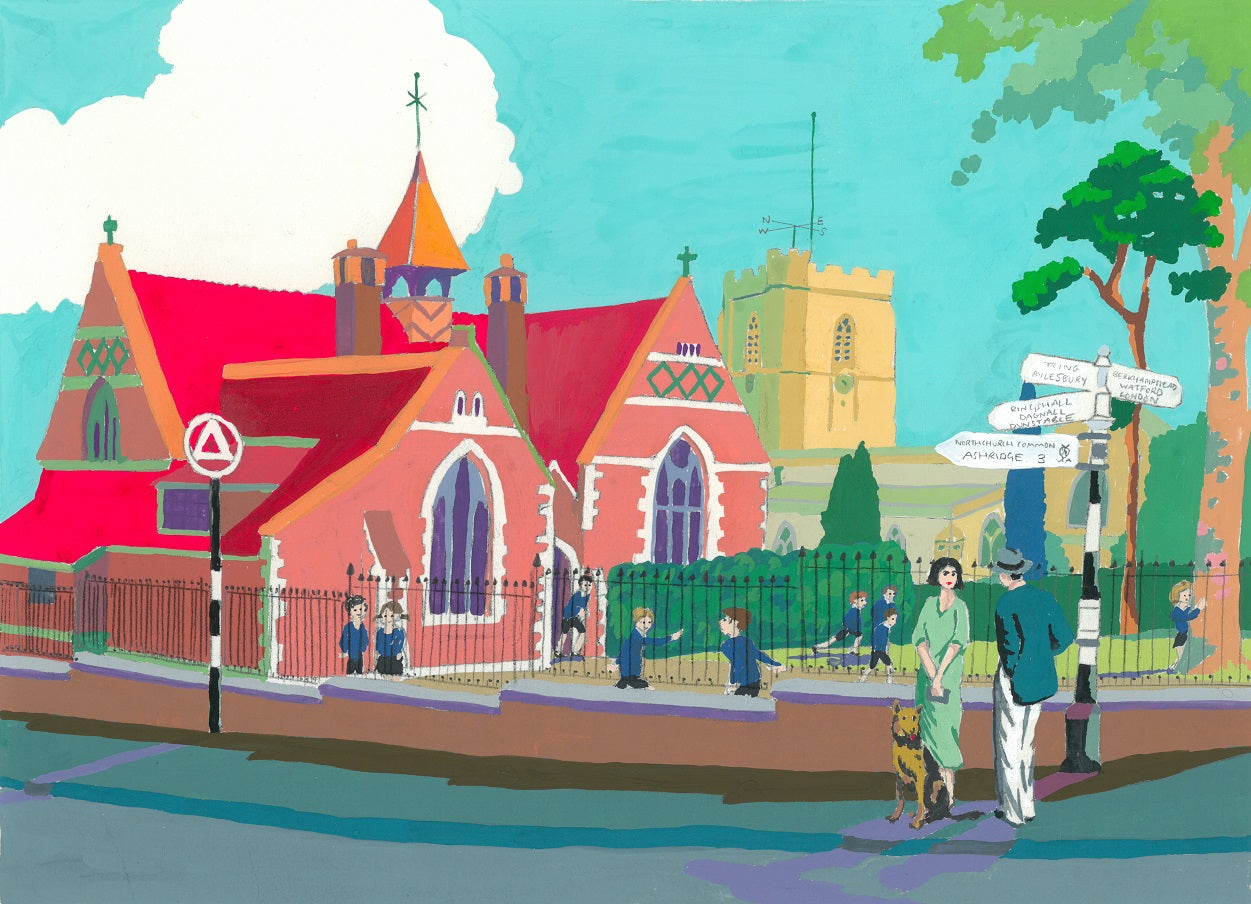 Northchurch St Marys Church Summer Fete 2023
Saturday 8th July 12-3.30 2023 I'll be wearing both hats at
this fair- my stall will be half Berkhamsted Local History Society (of which I am chairman) selling books and
half Mary Casserley- my local prints, books and homeware.
Tring Carnival Summer 2023
Saturday 15th July 2023 Pound Meadow Tring
12-5pm. Starting with a High St Parade, the ever popular Carnival has classic cars, BMX stunt bike display, fun fair, food and drink ( Tring Brewery) and over 70 stalls. Find me on my stall 'Ill be showing my BRAND NEW Tring card and print here!
More Information
St Mary's School Christmas Fair. Northchurch, Berkhamsted
Saturday 3rd Dec 2022. 10-1. I'll be having a stall at this lovely community event in the school hall. Northchurch cards/prints and books on sale. Childrens choir, raffle, santas grotto, food and stalls. £3 entry which includes a mince pie anda hot drink.
Button label
Old Amersham Christmas Festival
Friday 2nd Dec 2022
I'll be having a stall in one of the marquees set up in Old AmershamHigh St for this Winter Wonderland. I have a new for 2022 Old Amersham christmas card/print, plus other Old Amersham prints. etc. There willbe anIce-skating rink, late night opening of shops and the museum. 5pm-11pm.
Button label
Mentmore Arts Festival May 2023
The 13th Mentmore Arts Festival will be held from Saturday 27th May to Bank Holiday Monday 29th May 2023 from 11.00 am to 5.00 pm. My work will be in the village Hall. Cards, prints and books.
Find out more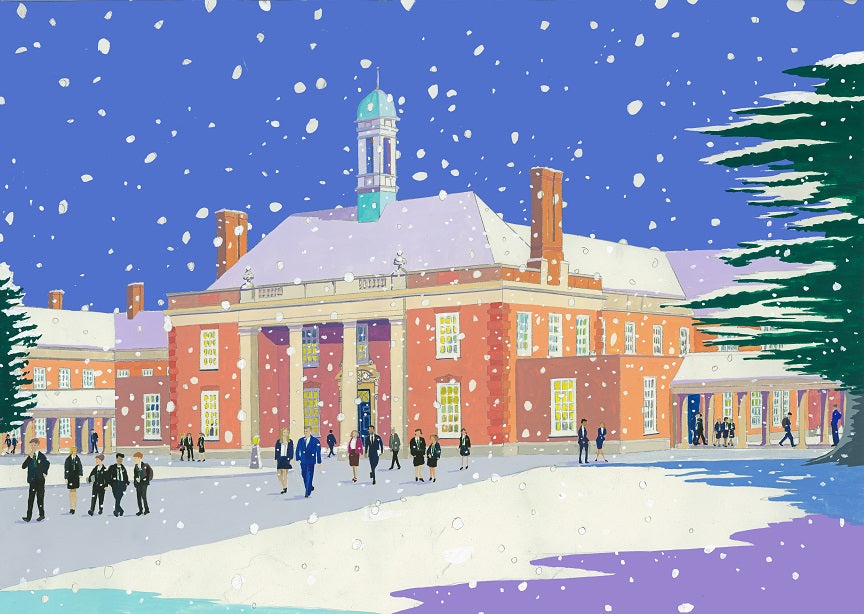 Ashlyns Craft Fair
The ginormous and amazing Ashlyns Craft Fair is back after two years!(covid). Sunday 20th November 2022. 11-5. Ample free parking. 3 huge Halls of art, craft, jewellry, pottery, gifts. etc... Lunches, raffle, music, crafting, Find my double stall by the main stage in Hall No. 1.
Button label
I'm showing again at the hugely popular Art In The Nave- St Mary's church Old Town Hemel Hempstead. Bank holiday weekend 27-29th August 2022. teas, cakes, a raffle and 100's artists. ceramics, jewellry, crafts, cards, gifts to browse in this historic Norman church.
Button label
Tring Carnival
The Glorious Tring Carnival is back in Pound Meadow, Tring on Saturday 9th July 2022 9-5. I will be having a stall, with all my local Tring and surrounding towns and villages stock of cards, signed prints and books.
Button label
Mentmore Art Festival 2022
28th May-30th May 2022, 11-5 daily
The fabulous Mentmore Art Festival is back! 3 days of art in the village hall and church. lunches, teas, a bar all set in this quintessentially English village. The pub "The Stag" is now re-open! (My artwork is on display there! too)
Find out more
Aldbury Fair
Monday 2nd May 12-5.
Aldbury May Day Fair is back! Monday 2nd May 12-5. I'm showing in the art exhibition in the schoolroom. Cards/prints/books
Quainton Transport Festival
I will be having an outdoor stall at the Quainton Railway Centre
Easter Transport Festival, in Buckinghamshire on Monday 18th April 2022, I'm selling a selection of my prints and cards with a transport theme
(steam trains, vintage vehicles and canal narrow boats for example).
I'm there all day.
Obsidian Art Gallery
1st April- 22nd May 2022. Im showing some original art work ( Bluebells painting- Gouache on paper- framed) as well as cards /prints at the Obsidian Spring Collection show. Obsidian Art Gallery is near Stoke Mandeville on the Old Risborough Rd. Follow signs to "Bucks Goat Centre"
Find Out More