Berkhamsted Art Society Spring Exhibition 2022
I will be showing some prints, cards plus some original artwork (all for sale) at the Berkhamsted Art Society Spring Exhibition in Berkhamsted Civic Centre Friday 20th and Saturday 21st May 2022. 9-5. I'll be on the sales table rota at various times throughout.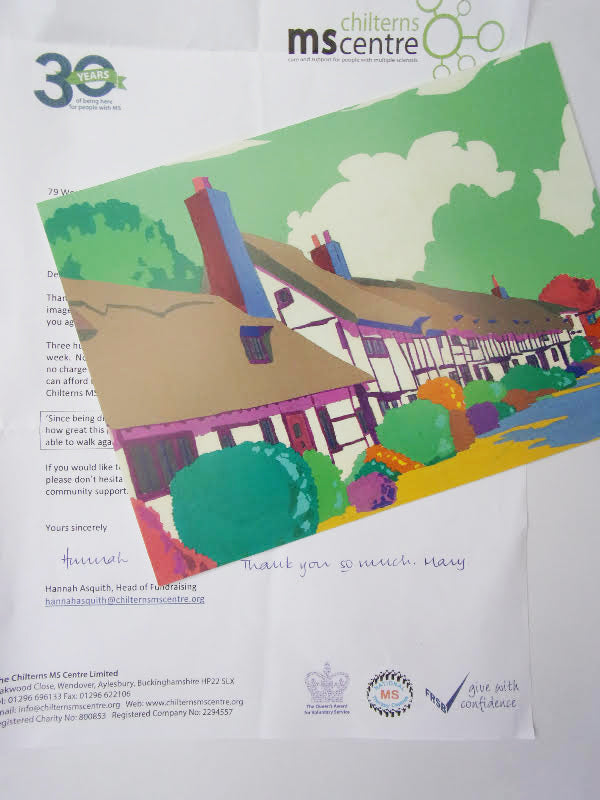 "Thank you very much indeed for letting the Chilterns MS Centre use your Wendover Thatched Cottages image in our fundraising campaign. I hope you agree the cards look beautiful."

Hannah Asquith,Head of Fundraising
The Chilterns MS Centre Ltd
"I just wanted to thank you very much for your generous gift of a framed picture of the school. It has been hung in the entrance for everyone to enjoy"

Mrs Hunt, Headmistress
St. Mary´s Primary School, Northchurch
"Hi Mary, I just wanted to say thank you again for donating your fabulous bluebell print for our raffle last week, our Gobstoppers Gleefest raised £2500 for Save The Children - so thank you so very much !!!!! XXXXXXXXX"

Hi Mary,

Thank you so much for supporting The Petertide Tea by offering one of your prints, framed for our Silent auction.

The Tea raised nearly £2,500 for People not Borders and it was great to see so many people out in force yesterday afternoon.

With best wishes
Pru Murray (St Peters Church, Berkhamsted)


Swan Youth Project Donation
Pleased to hand over a cheque for £400 to the Swan Youth Project, Berkhamsted, from the fundraising auction of my paintings at the Open Door. July 24th 2018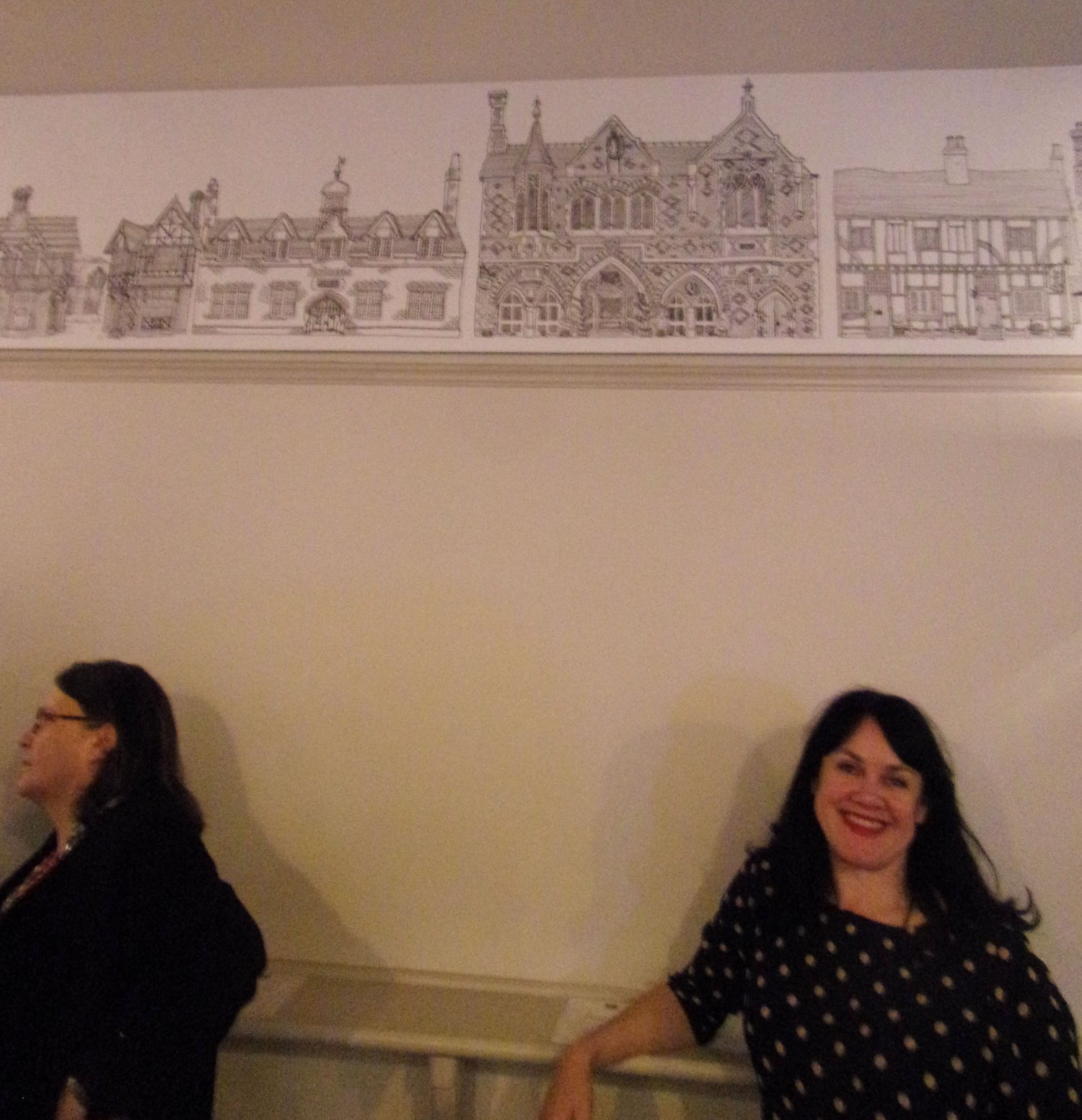 Mary`s Berkhamsted High Street drawings unveiled at Berkhamsted Town Hall 21st October 2016.

"Dear Mary

Everyone loves your artwork of the re-arranged High Street buildings, even better than reality! It sets off the new bar beautifully. Thank you so much for your support and generosity to the Trust."

Best regards

Giles Clark
Trustee Berkhamsted Town Hall Trust

Berkhamsted School very kindly let me use The Old Hall for my recent book launch "Steaming Through Berkhamsted". In return, I made a charitable donation of £100 to their Charity of choice "Their Lives Mattee" which cares for children with cancer in Tanzania. Thank you to all those who came to the launch. The book is available to buy from my website, or from Waterstones Berkhamsted branch.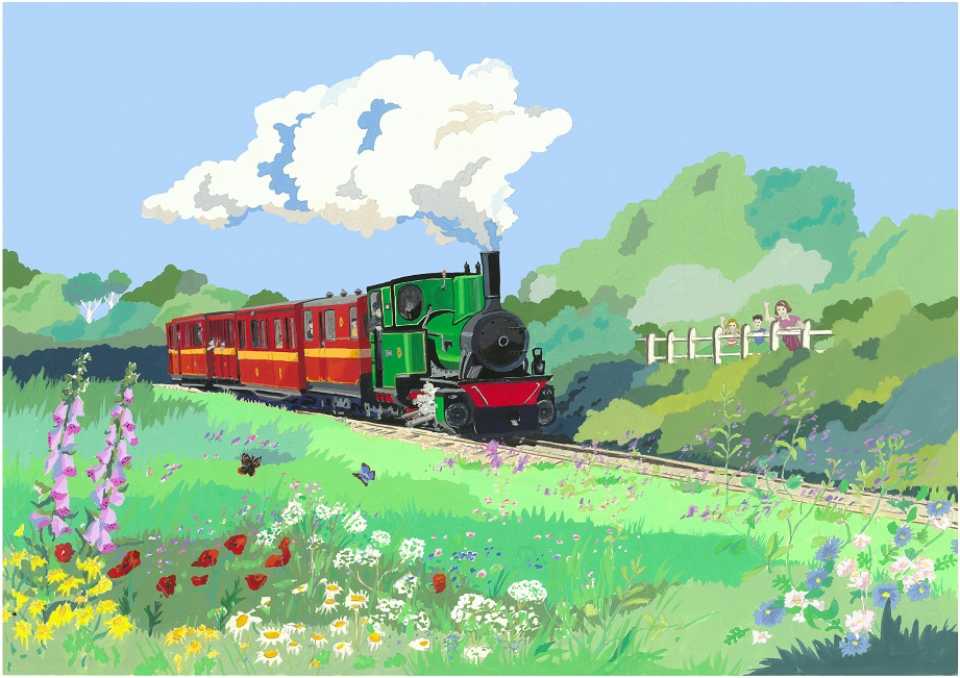 Leighton Buzzard Narrow Gauge Railway

I was pleased to paint a picture of LBNGR `s newest loco "Ped" to celebrate 50 years of the line as a passenger railway, the painting is now hanging in the booking office at the railway. The railway s raising funds to extend the line into the countryside around Leighton Buzzard so all support/visits are welcome.



Bovingdon Academy Year 1 visit

Thank YOU so much for coming in. The children absolutely loved having a "real artist" in (child`s words). They got so much from it and have really enjoyed looking at your pictures you kindly gave us.

Some quotes from children afterwards:
"Mary helped me choose the right colours for my picture"
"I liked looking at Mary`s pictures - the colours are so bright and lovely!"
"I want to be an artist - I love drawing!"



Open Door

I was very pleased to hand over a cheque for £400 to The Open Door Community Project in Berkhamsted today (6th July 2018) through my recent auction held there of my oil early works paintings. Thank you to all who bid.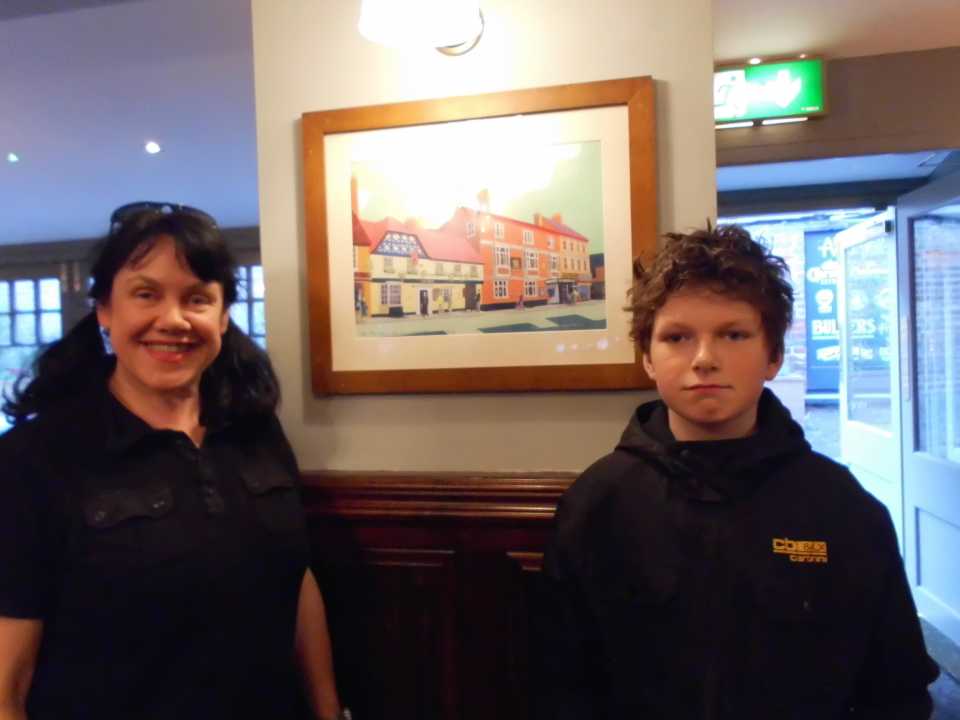 The Crown

I have given a signed, limited edition (1/50) framed print to the Crown, Berkhamsted which they have hung near the bar. This celebrates its new refurbishment and 21 years in the town run by Wetherspoons. The Crown re-opened its doors on 4th September 2018


Tring High St Baptist Church

"Dear Mary

We would like to express our sincerest thanks for the wonderful painting you did of High Street Baptist Church. We think the mugs look fantastic with the painting printed on them. They proved very popular at Tring Christmas Festival, where we served hot mulled wine in them! They make great souvenirs for our church members and friends. We were delighted that you could join us on the evening of the Festival, with your stall in our market area, and hope you enjoyed the evening too. "

With kind regards

Polly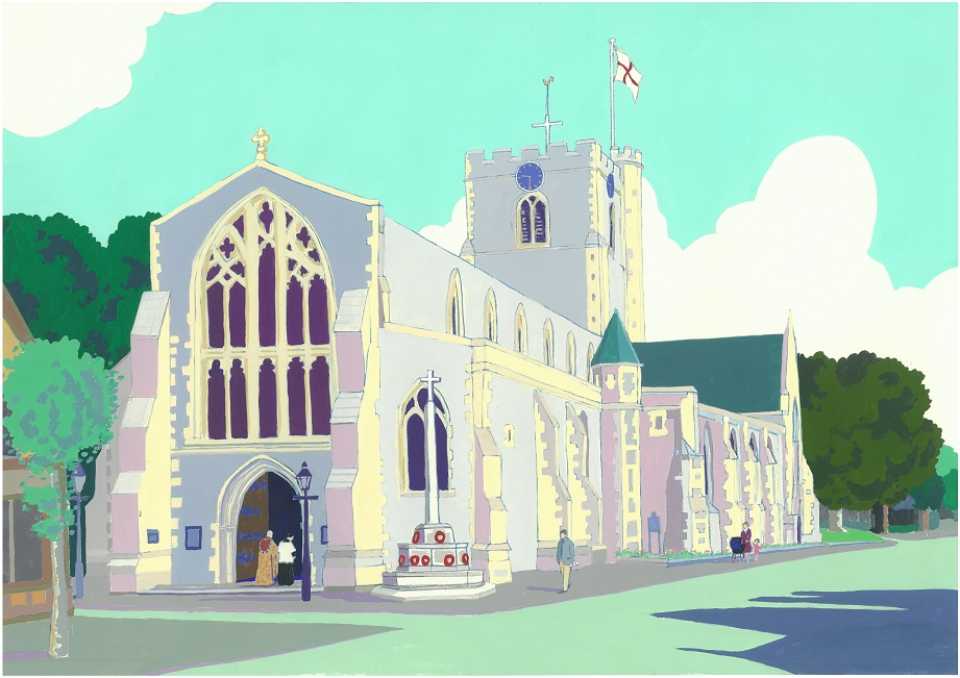 St Peters raffle donation June 2019

Hi Mary,

Thank you so much for providing a beautiful framed painting of St Peter's church for the raffle at our Summer coffee morning, supporting The Hospice of St Francis in its 40th birthday year. The raffle and event raised £1,022 for the charity which was fantastic. The winner was delighted with the prize!

Thank you so much for your support and catch up soon!

With best wishes
Pru Murray
On behalf of St Peters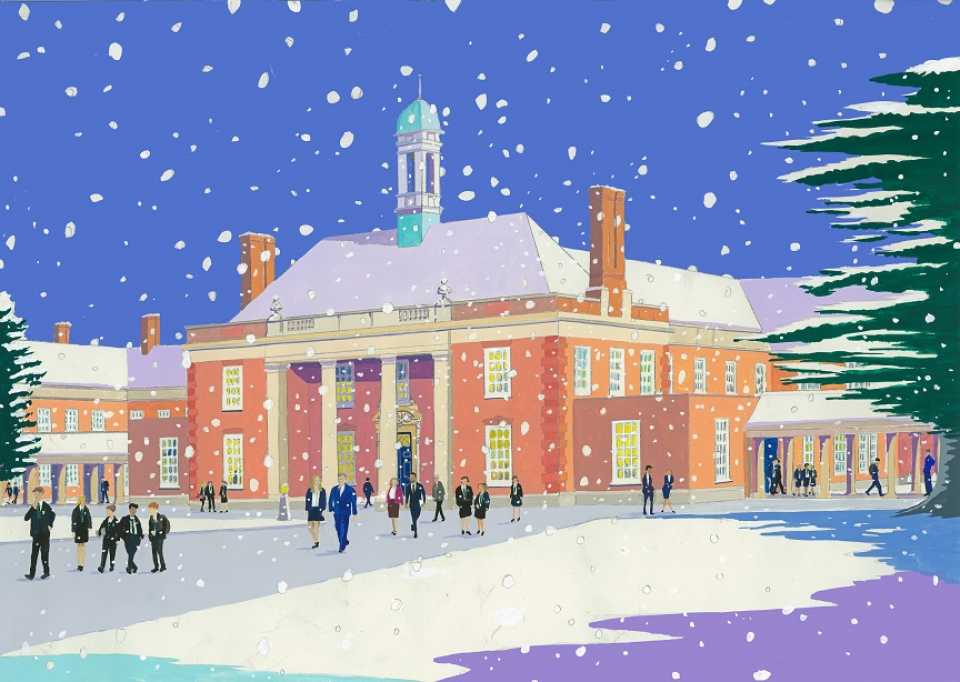 Ashlyns in the snow canvas to be won

I will be donating a large canvas, signed print of my new painting `Ashlyns in the snow` to the ASA raffle at this years Craft Fair on 17/11/2019



Hospice of St Francis Art Auction

I have donated an A3 framed signed print of Northchurch Common to the Hospices Art Auction. Delighted to be involved in this good fund raiser. weekend 21st-22nd September 2019. All art can bee seen and on-line bidding available for those who cant get there.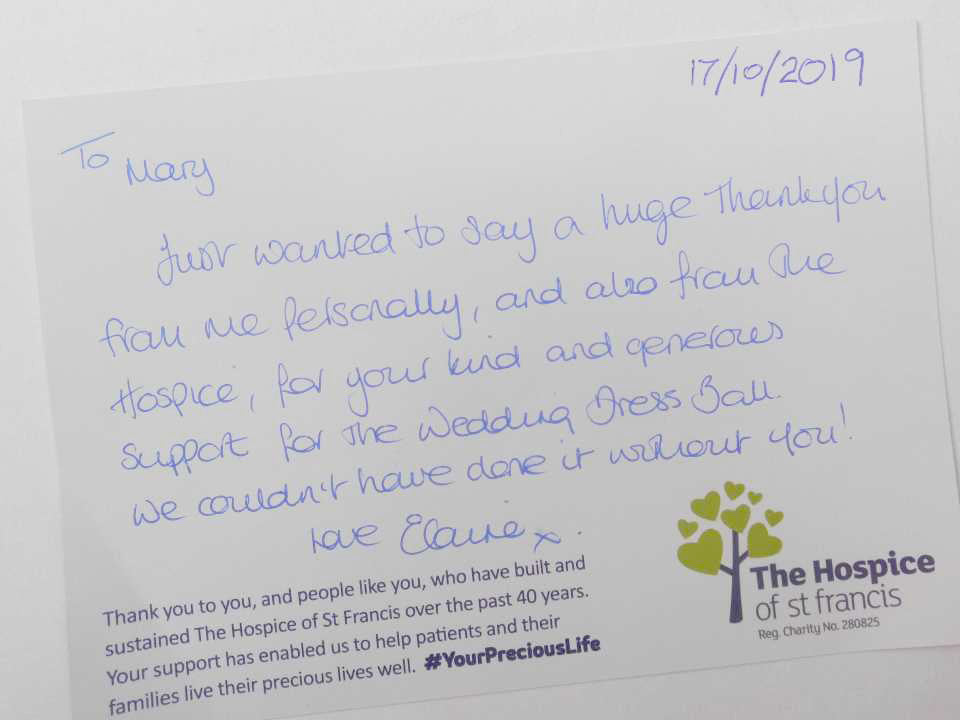 Hospice Wedding Dress Ball and auction

I am donating a framed print number 1/50 (signed limited edition) of Berkhamsted Town Hall to be auctioned at the Hospice auction at the Wedding Dress Ball. Wear your old wedding dress as you dance the night away. Sat 28th September 2019


The Open Door

I have done a painting for the wonderful Open Door Community Space in Berkhamsted, here is their letter of thanks......."If this isn`t one of the most exciting things to happen to Open Door we don`t know what is - we`ve been immortalised in this beautiful Mary Casserley painting! We absolutely LOVE it and feel so honoured. Thank you so much Mary - and for all the support you give to Open Door and the Berkhamsted community ♥️"

Bridgewater school visit
In July 2021 I was invited to Bridgewater School- Berkhamsted to see the year 5 children`s artwork they had painted of their school, Along with Bill Willett from the History society we gave the children a short local history talk, then they showed us their work and we all had a cream tea! We presented the school with a local history book published by BLHMS and a selection of my local pictures for their display.


Dacorum Young Artists 2021

Delighted to be the VIP guest and judge at this years Dacorum Young Artist competition. The Open Door Berkhamsted hosted the show of the Best in School pictures and the winners all received certificates and trophy`s. All entrants (240) receive a certificate of achievement. Thanks to The Berkhamtsed and Hemel Rotory Clubs, Ashridge DFAS and The Arts Society Gade Valley.

Children from 14 schools across Dacorum came together to celebrate their artistic achievements this weekend, at an award ceremony for the Dacorum Young Artists competition.
Dacorum Young Artists 2022
For the second year I was invited to be head-judge for DYA. This year saw 645 entries from 22 schools, WOW! All exhibitors received a certificate and the Best in each School and 1st, 2nd, and 3rd received a tropy and goody art bag courtesy of Berkhamsted Arts & Crafts. The Lord- Lieutenant of Hertfordshire presented prizes at Ashlyns School, Berkhamsted. This image shows the overall winner with myself and a member of the Rotary Club.
Button label